Hearst Magazines UK, publisher of Cosmopolitan, ELLE, Esquire, Good Housekeeping and Harper's BAZAAR, today announced the appointment of James Wildman as president and chief executive officer.
The announcement was made by Hearst President and CEO Steven R. Swartz and Hearst Magazines President David Carey. James will report to David and replaces Anna Jones, who departs in February, having co-founded AllBright, a new funding platform for female entrepreneurs. James begins in his new role on April 3.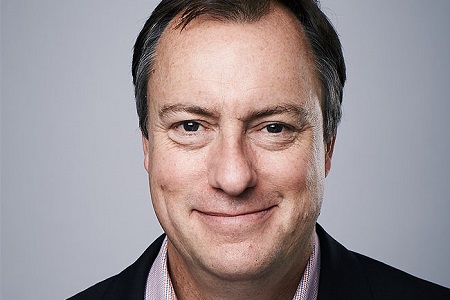 Currently chief revenue officer at Trinity Mirror plc, James has been responsible for the group's national advertising revenue and commercial operations, transforming the company's industry reputation and driving a turnaround performance built around digital acceleration and creativity. Previously, he was managing director and VP of sales at Yahoo UK, where he was credited with leading a successful reversal of long-term revenue decline. Prior to that, he ran ids, Virgin Media's former television ad sales business, which won much recognition for innovation during his long tenure.
"James is entrepreneurial and has a strong track record of transforming media businesses," David Carey said. "He understands the U.K., European and global marketplaces, and has a clear vision of how we can continue to move our business forward. He will be a dynamic leader of Hearst Magazines UK, which we plan to expand in the years ahead."
"We also thank Anna, who has encouraged experimentation and new ideas that drive revenue," David continued. "She oversaw the growth of our brands on all platforms, our partnerships with Asda and Jamie Oliver, and used our brands to develop female empowerment initiatives that will continue to be a priority. We wish her the very best in her new endeavor."
James said: "I am delighted to join Hearst Magazines, which is a strong and growing business, with dynamic brands, incredible talent and global scale. The U.K. is Hearst's most important market outside the U.S., and I have been given a clear growth mandate for our existing brands in print and digital, as well as to incubate ideas for new products, partnerships and acquisitions. I am very much looking forward to working closely with my new colleagues both in the U.K. and the U.S. as we set the agenda for 2017 and beyond."
We wish David, James and the entire team at Hearst all the very best for this latest Victorious Partnership.
You can read the original announcement from Hearst here.