The Lighthouse Company recently participated in Mindshare's 'Huddle For Good' and brought together three amazing 'social entrepreneurs' to discuss the challenges and rewards they face through their day to day work. Bryan Scott, the Lighthouse's Marketing & Innovation Director writes about the session…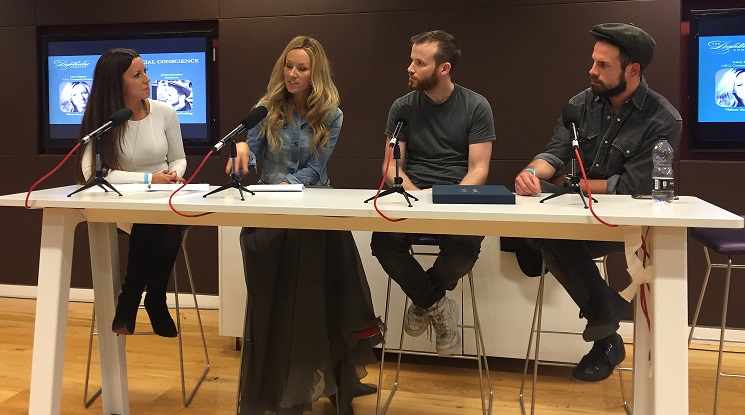 Kathleen Saxton with Lucy Clayton, Thomas Knights and Joshua Coombes
You may have noticed a bit of a slow-burn revolution taking place in the modern workplace as organisations strive to find their reason for being and authentically articulate their underlying purpose. What may have been previously derided as 'the fluffy stuff' has proven to have a direct impact on companies' bottom line.
It also has a very direct impact on talent. At The Lighthouse Company, we interview thousands of leaders each year and we are witnessing an increasing trend for senior executives seeking more than just salary or stock from a hiring company. There is a greater desire for talent to join organisations that share their strongly-held personal beliefs, thus avoiding compromising their own personal values.
PURPOSEFUL BUSINESS IMPACT
A 2016 report by Harvard Business Review and EY has clearly demonstrated the value of a clearly articulated business purpose. You only have to read the words of Rebecca Henderson, a professor at Harvard Business School to grasp where the opportunity lies; "The sense of being part of something greater than yourself can lead to high levels of engagement, high levels of creativity, and the willingness to partner across functional and product boundaries within a company, which are hugely powerful."
The same report offers real insight into the quantifiable power of purpose in today's workplace by highlighting those businesses who prioritise purpose are 40% more likely to see growth of 10%+ than those who are lagging in this field.
PURPOSEFUL IMPACT ACROSS GENERATIONS
The search for a more purposeful existence is something that certainly isn't lost on the generation of millennials currently invading the workplace. A 2016 survey by The Future Laboratory has shown that 83% of them are willing to take a pay cut of up to 15% to work for a company that shares their values. A similar study in the US by The Intelligence Group, has shown that almost two-thirds of millennials say it's a priority for them to make the world a better place.
But it's not just this new guard of employees who are awakening to the need for workplace purpose. You may have read about what the baby boomer generation are referring to as 'Encore Careers' – using their corporate experience to help fill the talent gap for seasoned management in the growing non-profit industry.
HAVING MEANING MATTERS
At Huddle For Good, the leaders of three organisations with a true authentic purpose came together to discuss what inspires them and shed light on their collective challenges.
Lucy Clayton is the CEO of Community Clothing, a social enterprise committed to restoring pride, creating jobs and making clothes within British textile and garment making communities.
Thomas Knights is a photographer whose powerful portraits of redheads aim to 'rebrand the ginger stereotype' while raising thousands of pounds for anti-bullying charities.
Joshua Coombes, a London-based hairdresser, frequently takes to the capital's streets to cut the hair of the homeless – you may have seen him recently on many news channels or witnessed his social media programme #DoSomethingForNothing.
While the story each tells is incredibly potent in its own right, there are three underlying themes aligning their organisations and their respective purpose. Firstly, their PASSION for what they do is incredibly contagious. You can easily imagine working with their organisation and being swept up in truly authentic, and well deserved, hype. Unsurprisingly, each of these individuals positively exude the values at the heart of their movements.
Secondly, this passion is something that is incredibly articulate and easily shared – they all aim to INSPIRE you to think a little differently about your own actions and personal purpose. Whether that's about being supportive, accepting or – as Joshua's hashtag #DoSomethingForNothing so eloquently puts it – giving something back.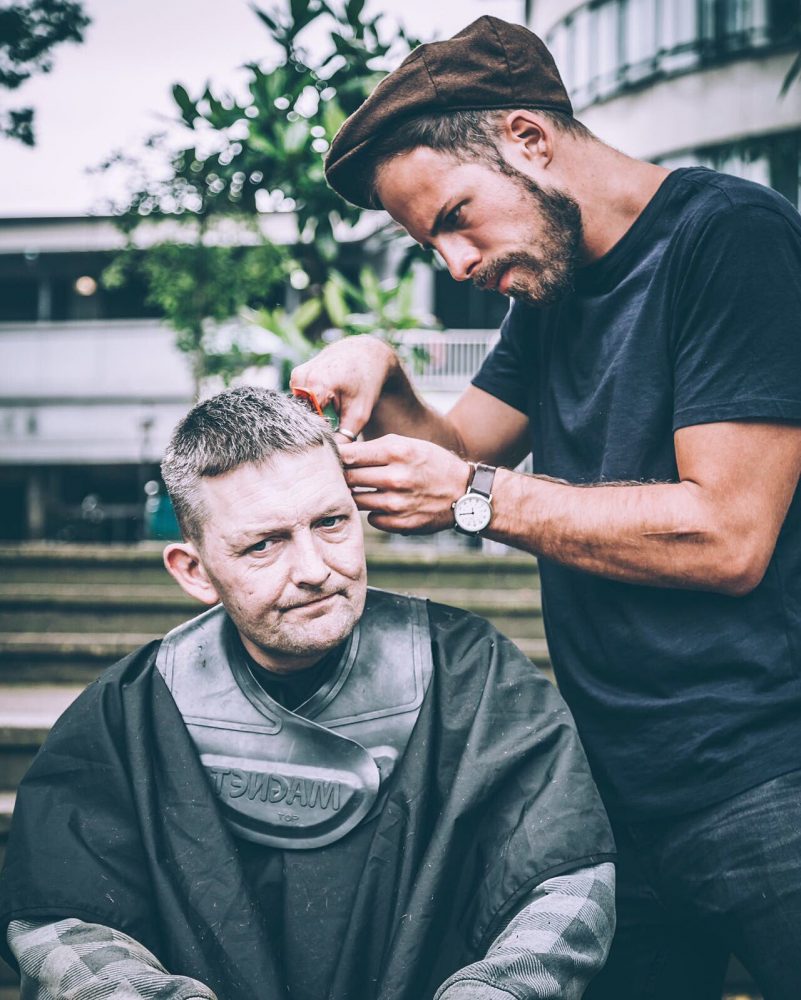 Finally, and unequivocally, they all share incredible AMBITION. You could easily think that doing something 'for good' means settling for what you can get. Each one of these leaders has a rampant desire to build their movements and organisations into something even bigger and better – but does this mean that commerciality could threaten their social conscience?
For these three, this is not the case. Clearly put by Lucy, purposeful organisations must be 'more than profit'. A simple, yet stark, reminder that your company's reason for being does not start and end with your shareholders.
Passion, inspiration and ambition – all three are incredibly important for purposeful businesses. From a Lighthouse perspective, we often see these traits represented in those companies' with the greatest draw for senior talent. And from a business perspective, having these three themes at the heart of your organisation will set you on the right path to being more purposeful, and ultimately more profitable.