David Haye, the former world heavyweight boxing champion, will join Kathleen Saxton on stage at the fourth Advertising Week Europe in just under four weeks' time.
In what is bound to be a knock-out session, David and Kathleen will be live on The ITV Stage at 3pm on Tuesday 19th April to discuss the mental and physical strategies he has had to engage in forging 'The Comeback'.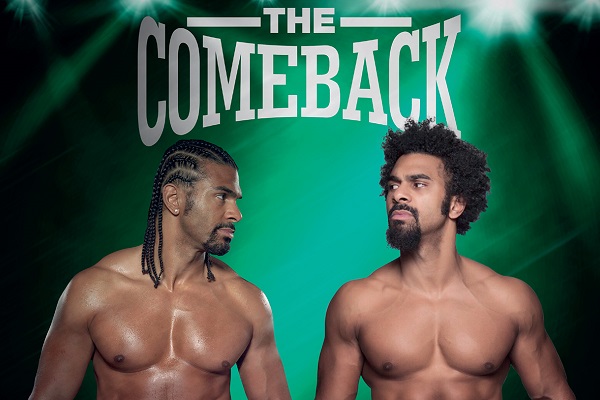 Injury had forced David to be out of the ring for over three and a half years, and in January he returned to heavyweight boxing in his comeback fight against 'The Dominator', Australian Mark De Mori, knocking him out in 131 seconds. De Mori had been in the world's top ten prior to this fight holding a record of 26 knockouts from his 31 victories. At the time of this event, David will be deep in training for the second fight of his comeback at The O2 on Saturday 21st May, 2016.
Kathleen will probe David about his comeback tactics, uncovering the man beneath the punch and identifying how he has managed to re-engage a new generation of Hayemaker fans in the process.
ONE NOT TO BE MISSED! Until then, watch below to hear more about David's preparations for his first comeback fight.
https://youtu.be/kH8_lMbE5U8
Advertising Week Europe returns to London in a new home at Picturehouse Central from Monday 18th April. For more information on the stellar line up for the event and to book tickets, please visit www.advertisingweek.eu.