Last night at the Lighthouse, we hosted another eager group of teenagers keen to find out how to make the most of the opportunities that are offered to them on leaving school. As always, the Lighthouse team assembled a fantastic team of mentors to advise and coach the next generation of our workforce.
An opening talk by Kathleen Saxton (Founder & CEO of The Lighthouse Company) and Bryan Scott (Marketing Director of the Lighthouse) focused on the key themes of entrepreneurship, the changing workplace for Generation Z and the three main opportunities available to our assembled teens on leaving school; going to university or college, getting a job, or winning an apprenticeships – an incredibly appropriate subject as our session landed right in the middle of National Apprenticeship Week 2016.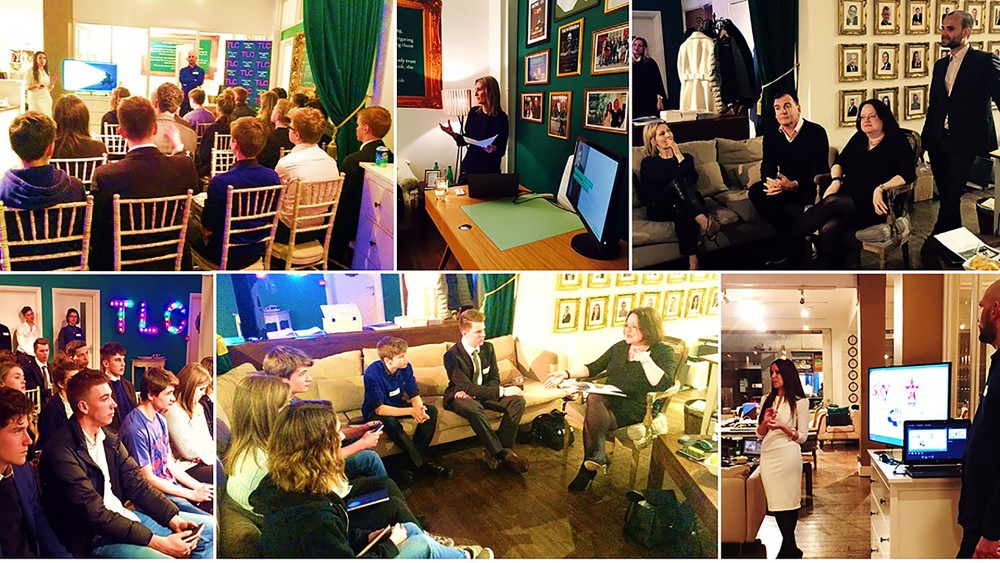 Following this, our guests were split into four groups to be mentored in speed-dating style sessions by top calibre leaders within the media and advertising industry. First up, Mike Soutar, the co-founder and CEO of Shortlist Media and top interviewer on BBC's The Apprentice shared his top tips for winning in an interview. The advice was clear – be prepared, be authentic and don't worry too much about being nervous – oh, and to be completely honest – no-one wants to be caught out like this…
We were also incredibly fortunate to be joined by Ella Dolphin, the group commercial director from Hearst Magazines UK. Ella shared her personal thoughts on appearance and personal brand, as well as those of some of the top publishers and editors from the Hearst portfolio of lifestyle magazines. While authenticity is critically important, Ella and her contributors all agreed that smartness (no matter the 'style') really shaped first impressions and having something that helped you stand out was critical.
Next, Derren Sequeira, Facebook's Entertainment Lead talked our attendees through the importance of their own personal brand on social media – warning of the potential pitfalls of getting things 'wrong' or indeed completely destroying job prospects. Our teens were also set a short task to work out what they would be willing to share on different social networks.
Finally, Sinead Greenaway, UKTV's Director of Technology & Operations and former MD of The Lighthouse Company helped our guests hone their CV skills – demonstrating the most common mistakes and the things that should be completely avoided, while at the same time advising on how to make the CV stand out. Having seen thousands of CVs in her time at the Lighthouse, Sinead's thoughts on this matter were invaluable.
A third Tomorrow's Life Choices event will be held in October 2016 for teenage children of clients and candidates of The Lighthouse Company. We have limited spaces available, but do get in contact with any member of the team if this might be of interest.